2022 marks PAFE's 20th anniversary, and to celebrate, we will share a story each month to honor the teachers and students who are making a difference thanks to your donations.
If you've been trying to get any work done on a remodel or new build, you might have noticed there is a need for more skilled construction workers in our area. Specifically, there is a great deal of growth in the industry and a lack of young people entering the field.
Construction Combine begins to address the entry-level need in our region.
Students from Sandpoint High School, Clark Fork, and Lake Pend Oreille High School had the opportunity to work with local contractors and builders to create four garden sheds that were then given away to local veterans.
Construction Combine is an event that started in Idaho Falls to connect students and young adults to careers in the construction field.
This project allowed students to experience different stations over the course of two days. From framing to roofing, they learned about building the base, constructing trusses, plumbing, drywall and electrical.
But also, this effort was a huge community collaboration that PAFE only partly made possible. We can't even begin to understand the amount of effort and coordination that Jeralyn Mire and Angela Dail put in to rally volunteers and community partners.
Contractors from every genre in our community participated in the teaching. Thanks to Idagon, NCE (North County Electric), Mountain View Construction, Home Depot, Arrow Construction Supply, ACE Septic Service, Badger Building Center, Prevision Gutters and Roofing. We have all these local businesses to thank for their contributions: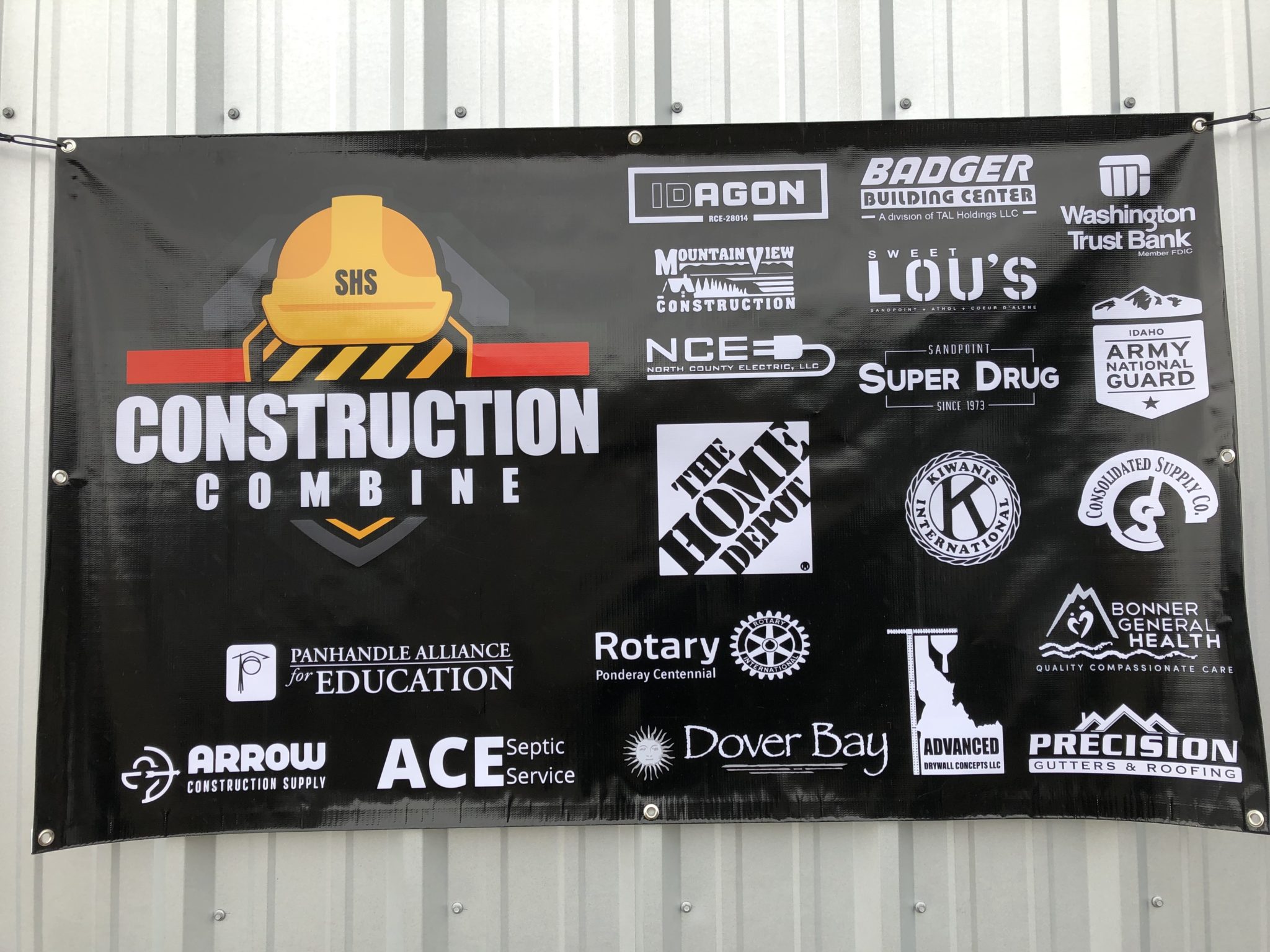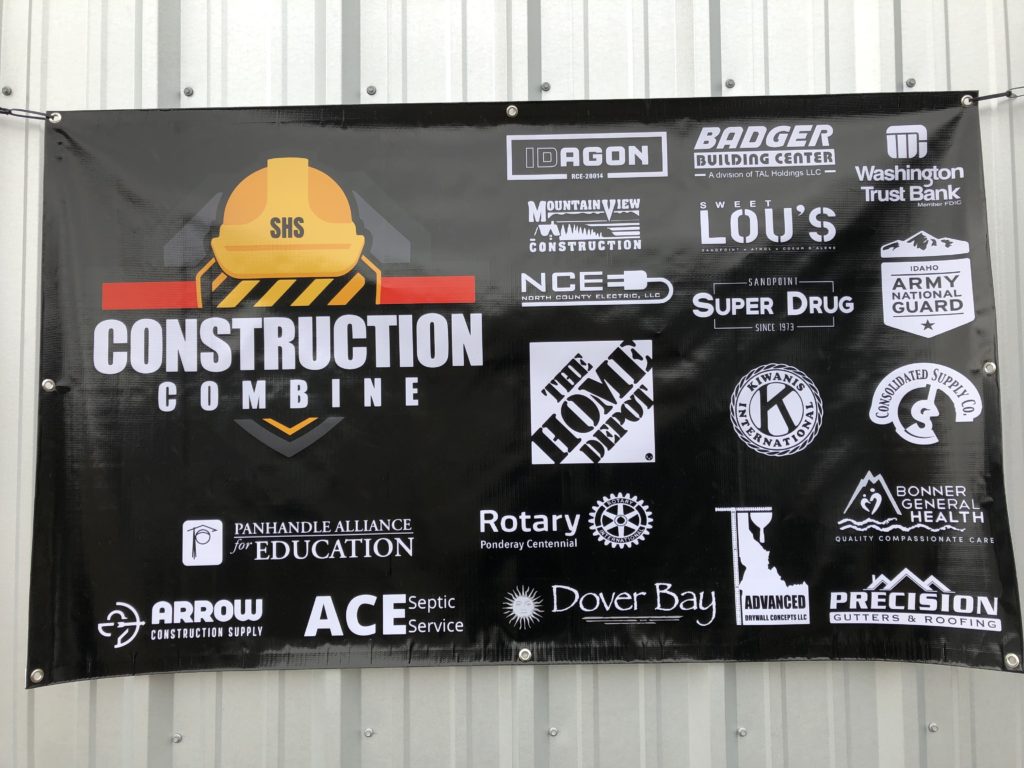 "Everybody has been so willing, said secondary counselor Jeralyn Mire, "We have a residential carpentry program, a group of semi-retired gentlemen and they pitched in to drive this forward. It has been huge everywhere in the community. People have donated lunches and snacks and everything. We're so grateful."
Students loved it. Jasmine Johnson said, "So far, the framing has been my favorite part because you learn about where the studs are and how to put the walls and studs together. But also, Construction Combine has taught me about teamwork and actually enjoying working with people!"
Stay tuned because we love what we saw when we visited and are excited to work with the school district and offer more of the same kind.
To get a better idea of Construction Combine, watch this 3-minute video.